1031 Exchange Outer Banks Investment
Now is the perfect time to sell your higher priced investment property for a cash flowing investment on the OBX. Our savvy fall investors know that the inventory on vacation homes moves on an upswing in the fall after the rental season concludes. This is the ideal time to pick up a bargain and enjoy the beautiful off season weather.
How it works
Every time money moves taxes are incurred. One way to defer your taxable income is to use a 1031 exchange. Step one is to identify the sale of your property as being part of a 1031 exchange and find an intermediary to handle the sale. The job of the intermediary is to restrict the taxpayer seller from touching the money and assures that everyone is paid. The balance of the funds is held in escrow until it is wired for the closing of the second property or properties. The second property can be located in any state in the nation but must be a like-kind property, a business or investment property and not a primary residence.
The timeframe
The government has a strict timeline that must be adhered to qualify for the 1031 exchange tax deference. The clock starts as soon as the relinquished first property has closed. The seller has 45 days in which to identify a new investment property or properties and 135 additional days to complete the purchase. This is a total of 180 calendar days from the first closing.
How much
The new purchase investment must be equal to or greater than the net sale price of the first sold property. The net sale price is equal to the contract selling price of the home minus the closing costs but before debt relief. You must use all of the proceeds from the first sale toward the second sale.
You can identify up to three properties within the 45 day timeframe and you may purchase one or all of them. Remember the total value of the purchase must be equal to or greater than the original net sale to qualify. If you choose to identify 4 or more properties, there is a restriction limiting you to total dollar market value of all the properties identified. This total cannot exceed 200% of the value of the relinquished property ( 200% rule).
Your financial advisor, tax accountant or attorney can answer any technical questions regarding a 1031 exchange. This summary is simply an overview of the process.
Feel free to contact us for great ROI homes on the Outer Banks ! Kelly.BuytheBeachOBX.com 855-4OBX NOW ( 855-462-9669)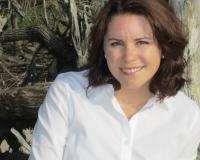 Author:
Kelly Dean
Phone:
252-207-3655
Dated:
August 28th 2018
Views:
953
About Kelly: Recently featured on HGTV's Beachfront Bargain Hunt episode on Kill Devil Hills and Nags Head! My f...