Bank Owned Bargain Or Bust
In this current market, why are consumers so stuck on looking at bank owned homes?
Drive down the main highway on the Outer Banks and every realty company has a marquee that says bank owned list available. Why are consumers so stuck on those lists? Why aren't they looking at everything?
Let's face it; bank owned properties do have special circumstances for buyers. The bank wants to move the property, it is generally priced to sell, you can generally get your closing costs covered so long as it is not a cash offer, and if you make a low offer you won't insult the bank, it's just business. What you won't get on a bank owned sale are repairs! That's right, the bank is selling the home "as is" No repairs or warranties expressed or implied. That's it. And that incredibly low ball offer that you just submitted on that fixer upper. The asset manager that works for the bank and represents the property has a bottom line. That bottom line depends on many things; how long the property has been on the market, what is owed, condition. I haven't seen many asset managers straight out reject an offer, but you do have to show that you are serious. So when that home is listed, the asset manager has already taken into account the condition of the property. Remember this; any realtor worth their salt takes into account everything that is on the market, distressed or fair market when comparing a comparative market analysis of a property. That is what the appraisers are looking at too, and they look at the last three months. So the fair market seller has to price in line with the distressed properties, and generally they are in much better condition, and you can get a history form the current owner. That is not an option with a banks owned property. A common misconception of bank owned properties is that you will get it for next to nothing. Not true, banks are in business to make money, and aside from their carrying costs, they are not going to give that property away. Obviously the longer a property sits on the market the more negotiable the bank will be, but the fair market seller is the same way. Their property is listed; they must want to sell it, and the longer it sits the more negotiable the price will become. Some buyers look at the days on market and amount of price reductions. If there are no price reductions, they assume that the seller is stuck on full price and will not budge and count this property out. Not true, many sellers do not want to reduce fearing the buyer will offer less even on a reduced price. Homes with many price reductions are generally priced too high initially, and that in its self throws up red flags to the buyer. What is wrong with this home? Your Buy the Beach Realtor can walk you through this process and knows the Outer Banks Market. Call us today!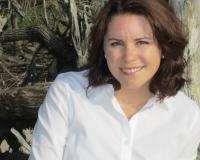 Author:
Kelly Dean
Phone:
252-207-3655
Dated:
October 30th 2013
Views:
14,562
About Kelly: Recently featured on HGTV's Beachfront Bargain Hunt episode on Kill Devil Hills and Nags Head! My f...