Flat Rate Listing Services
Everyone like to save money, they want a bargain, but be very careful, you get what you pay for. We are seeing more and more of these flat fee listing services. Basically they offer to put your FSBO(For Sale By Owner) listing in the local MLS for a flat fee. But seller beware. What are you getting for this flat fee? A lock box...you can buy one at the local home improvement store for about $20. A sign...again you can get that at the local home improvement store, less than $5. OK that's pretty much it. Now you are dealing with calls to show your home. If an offer comes in it is up to you to negotiate the terms, price, inspections, repairs, etc. Most real estate professionals will have a pool of service providers they work with on a regular basis. People they know, trust and do business with on a day to day basis.
Sure flat fee, ala carte, fee for service, what ever you want to call them look like a good deal, but know this. Real estate fees are NEGOTIBLE, they always have been and always will be. Don't think there is a one size fits all commission structure, or that your home won't be shown if you don't offer the highest commission split. If your home fits the needs of a buyer, it is priced correctly, it will sell, and any agent worth their salt will show it, regardless of the commission. As a good rule of thumb, offering a higher split to the buyer agent and less to the listing agent can work too, or perhaps a variable split commission where your listing agent agrees to take less if they bring the buyer as well. There are many ways to get your home listed and the representation that you want, need and should have.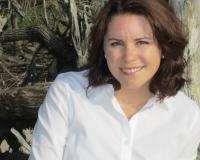 Author:
Kelly Dean
Phone:
252-207-3655
Dated:
September 5th 2014
Views:
1,110
About Kelly: Recently featured on HGTV's Beachfront Bargain Hunt episode on Kill Devil Hills and Nags Head! My f...