Mar 20 2016 4249 1
GREAT NEWS...THE NEW BONNER BRIDGE HAS BEGUN!!!
The NC Department of Transportation broke ground on March 8, 2016. The Herbert C Bonner Bridge connects the Northern Barrier Islands of the Outer Banks to Hatteras Island, the southern portion of the Outer Banks. It is planned to be completed by September 2018. The new bridge is designed to have a 100 year life span, and it will extend 2.8 miles. The North Carolina Department of Transportation worked for years with the local community, as well as state and federal agencies, to study and develop plans to replace the existing bridge along N.C. 12 with a new parallel bridge.
Stainless reinforcing steel and high-durability concrete will be used to protect against corrosion from the harsh salt air and water. The high-performance concrete is the primary reason for the bridge's increased life span. The concrete that will cover the reinforcing steel will be thicker and made of more dense and less permeable concrete than what is on the existing bridge. This will be the first bridge in the state that will use stainless reinforcing steel, which will provide additional protection against corrosion from salt water penetrating into key concrete components of the bridge. It also will reduce rehabilitation and maintenance costs. The new bridge will have 12-foot travel lanes and 8-foot shoulders, which will improve safety. The current bridge has no shoulders.
The old bridge will be demolished, with most of its steel and concrete dumped offshore as part of an artificial reef. To help stabilize the northern end of Pea Island, where the new bridge comes ashore, DOT agreed to leave the southern end of the old bridge intact. It will become a 900-foot pier for tourists and residents who park their cars nearby.
The current bridge was built in 1963. It replaced a hour long ferry ride. Today, the bridge carries tens of thousands of residents and visitors daily, helping support the state's tourism industry and providing a critical evacuation route.

Of course, this is great news for the local residents of Hatteras Island, and Ocracoke. They believe this will bring more interest in real estate and businesses there, and will increase property values.
h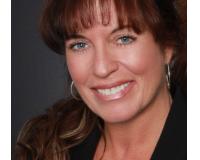 Author:
Pamela Howard Graham
Phone:
252-331-3303
Dated:
March 21st 2016
Views:
4,435
About Pamela: Pamela Howard is a native of the Inner Banks of North Carolina, just off the Outer Banks. She grew u...