Relocating To The Outer Banks
Many people dream about relocating or retiring to the Outer Banks. This is definitely for good reason. The Outer Banks is a beautiful place to live. Usually a love of the beach or ocean is all that it takes. Allow me to answer some of the most asked questions for you.We are a tourist destination that is most likely how you became to know of The Outer Banks, so there is a huge seasonal industry. For those looking to work year round general employment is most often found in banking, retail, real estate, construction and vacation home management. For those in a specialized field the Outer Banks has an ever growing need of skilled professionals. Seasonal employment is generally abundant and covers all types of service based jobs. Perhaps this will be your opportunity to start that business you have been dreaming of.What about the cost of living on the Outer Banks? As far as housingit will be higher than that of the mainland areas of Northeastern North Carolina. With that said, cost of living on the Outer Banks is not high when compared to major cities. If you are retiring or able to telecommute, life on the Outer Banks can be comparable if not considerably cheaper than life in cities like: Richmond, Baltimore, Washington D.C., Raleigh, Philadelphia, New York, or Boston. The biggest cost of living on the Outer Banks as anywhere is going to be a home. Monthly costs for a home or condo are going to vary drastically. Homes on the Outer Banks can also be less expensive when compared to homes in major cities. The moment you cross over the Wright Memorial Bridge onto the island you will realize how different this place is. You will feel the stress leaving your body, because you are home! You will immediately notice the change of pace here that is what makes the Outer Banks such a special place. It has been described as island time, living on an island or the sandbar as it has been called has pros and cons. The biggest con is that your choices for many things are limited. Shopping, dining. although your choices may be few the Outer Banks boasts many small shops and independently owned resturants. Here you will find less chain and big box options and more local shopping and dining. But don't worry, what would any place be without KMart, Wal-Mart, Home Depot, and a number of franchises(McDonald's Outback, and Applebees just to name a few). A simple solution many But don't worry if shopping it your passion, we are a short hour drive to Chesapeake, VA which offer more shopping than you could ever want!Best of all you will enjoy warmer milder winters, so leave the snow shovel home, if we do get snow it melts before you need to clear your walk. So whether you choose to live in Kitty Hawk to Nags Head or perhaps Manteo there is something for everyone.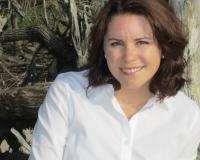 Author:
Kelly Dean
Phone:
252-207-3655
Dated:
December 14th 2014
Views:
1,469
About Kelly: Recently featured on HGTV's Beachfront Bargain Hunt episode on Kill Devil Hills and Nags Head! My f...