To Use Or Not Use A Local Lender That Is The Question
To use or not use a local lender…that is the question.
Ok so you are looking for a home, doesn't matter whether it is a first, second, or investment property.
You've been scanning the internet to find the homes of interest. Now you need to get pre-qualified,
who you going to call? Well since you have scoured the internet for the house, and most likely the
realtor that will be assisting you why not the lender as well….Right?....WRONG!
The lender you choose is huge. This decision can determine whether you close on time or not at all.
Sure you've see the advertisements for Quicken Loans, Lending Tree, just to name a few. But what do
you know about these lenders? Where are they? Can you stop in and drop off information to them?
These are the questions you need to be asking yourself, you need to be asking them.
OK, let's back up a bit. Choosing your lender is as important as choosing your Realtor. So now you've
found the properties you want to see, you have corresponded with the realtor, and you are ready to
look. You need to make sure you have the pre-qualification letter to submit with your offer. Talk to
your realtor, especially if you are purchasing property in another state (second home, investment).
What lenders do they work closely with? Lenders they have a relationship with, that have a proven
track record of being responsive and closing on time. Lenders that have relationships with appraisers,
appraisers that are familiar with the area you are buying in.
I recently started working with a new client; the client forwarded his pre-qualification letter from a
company in California…2500 miles away from my location. I asked my client how they found this lender.
Simply by filling out a form on Lending Tree and then he received offers from lenders. Isn't this how
people are buying cars now? This is not the way you find a lender for a home. This is the BIGGEST
purchase you will ever make…Do it right!
So how to start? 99.9% of consumers have a checking account, start there, and speak with your local
bank. See if they have branches where you are buying, if out of state. If you are buying investment
property such as a beach home, mountain home…You want a lender that is familiar with those homes,
the appraisals, insurance…This is something you should not leave to chance. Or an empty promise that
we can close you in 2 weeks. That's right I said two weeks…Not happening, even a cash buyer would be
hard-pressed to close in two weeks. There is title work to be done, inspections, insurance, surveys. This
is not realistic.
Ask questions before you commit to the lender. If they ask for closing costs or fees to be paid up front
on a credit card…Don't do it. No matter how much they tell you your loan is a done deal, don't do it.
Your loan is not a done deal until it clears underwriting. Conventional banks will not require these fees
paid up front. You need piece of mind…I have seen far too many of these online lenders make promises
they can't keep, and then we are all scrambling to make a deal happen. It makes all parties involved
look bad regardless of whether it is their fault and leaves a bad impression on the buyer.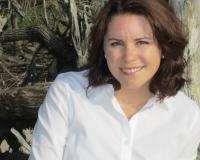 Author:
Kelly Dean
Phone:
252-207-3655
Dated:
March 27th 2014
Views:
8,445
About Kelly: Recently featured on HGTV's Beachfront Bargain Hunt episode on Kill Devil Hills and Nags Head! My f...